Trade Show Booth Design Solutions
First impressions are everything, in business and our personal lives. When it comes to trade shows, it is of the utmost importance that your booth draws people in and gets you new business. Let's face it, no one gets excited when they see a boring, plain booth with a simple tablecloth and sign. People are far more attracted to booths that speak to their needs – and do so loudly. When it comes to trade show booth designs, 4Stage is an industry leader and will do everything we can to turn your vision into a reality. We understand how important trade shows are to your business and ROI, which is why we have worked hard to employ a team of experienced, knowledgeable designers that understand what trade booths represent.
The fact that your booth doesn't need to look the same every trade show is HUGE. It is easy to get stuck in a rut and put on the same presentation, show after show. But how memorable is that? Organizations that invest in unique trade show booth designs are far more likely to get a positive response from others and draw in new business. Your first presentation at a trade show is not your business card, but instead your booth. Having a technology proof booth can help you gain productivity and clients. Let us help you make your next trade show the best! We are veterans in the audio, video, and lighting industry and have the skills and resources to truly transform your trade show booth into a show-stopper.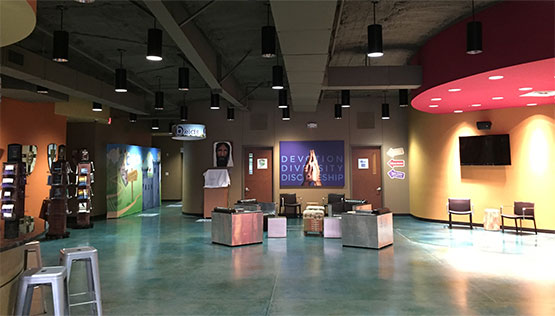 About Our Trade Show Booth Design Solutions
When it comes to your trade show booth, there are many different directions to go and choices to make. You want people to not only remember you, but remember what services you are offering or selling. This can be done through the right trade show booth design efforts. We offer sophisticated design solutions that are guaranteed to be in line with your company goals and intentions. We use technology and other methods, such as lighting, to turn your space into one that is captivating and inspiring.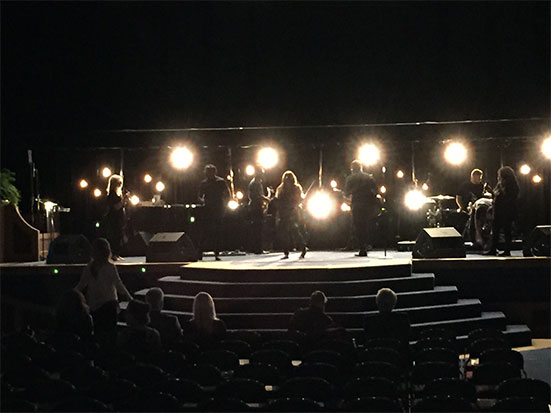 Here is a look at some of the trade show booth services we offer to clients throughout the DFW area:
Trade Show Booth Design
Booth Technology Package
Video Source 
Accentuating Lighting
Audio, Video & Lighting Setup 
If you have questions about any of the above services or would like to learn more about how we can help transform your trade show booth, please do not hesitate to contact 4 Stage today. We believe in working closely with our clients every step of the way. If you would like to learn more about how we can help you through our various Dallas AVL services, please schedule a consultation today.