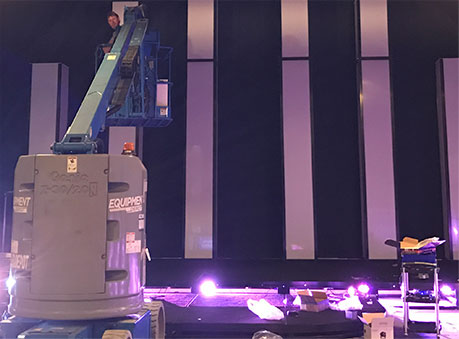 AVL Solutions for Professional Buildings
4Stage relies on our 20 years of experience serving clients throughout the Dallas-Fort Worth area to offer cutting-edge audio, video, and lighting design solutions for professional buildings. We know how important it is for you to ensure your company is represented in the best light possible, which is why we tailor our AVL solutions to commercial clients on a regular basis. Through our integrated services and experience, we are here to help your company find the right solutions for your AVL needs. The way the audio and lighting is set up in your building can have a big influence on your clients and other visitors. In order to ensure they have a positive experience, it is important that you rely on technology and other AVL solutions.
About Our AVL Solutions
We truly believe that audio, video, and lighting design is a critical aspect of any space, especially when talking about professional buildings. Whether you are meeting with a big client, hosting a team meeting, or trying to wow a potential client, it is important that you are using technology to your advantage. Here at 4Stage, we are committed to using state-of-the-art technology and a wide range of AVL solutions to get the job done. Here is a look at some of the AVL solutions we offer that are designed specifically for professional buildings: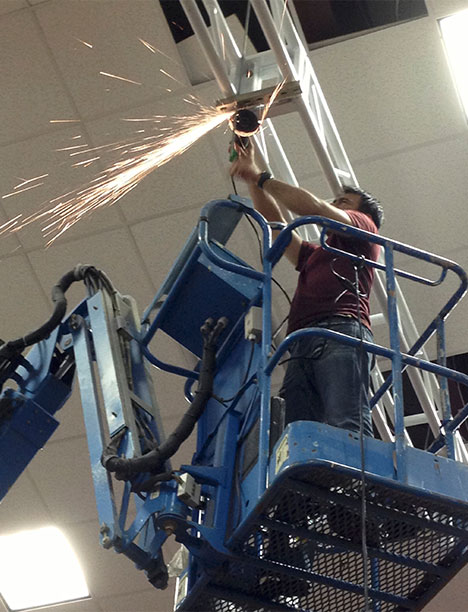 Main PA setup
Speakers installation
Multitrack recording
Audio console and stage box
Video network design
Video source installation
Professional lighting (moving lights)
Commercial grade lighting
Pendant light fixtures
3D conceptual design
Please keep in mind this is just a brief overview of some of the services we offer for professional buildings. Before we come up with a design plan, we will sit down with you and go over your mission, vision, and AVL goals. We are dedicated to taking the time to get to know our clients – and vice versa. Each and every partnership is an important one to us, which is why we do everything in house and do not outsource to sub-contractors like most other AVL companies. We have a highly experienced and well-respected team here at 4Stage, which is why we are considered a leader in the DFW area. If you would like to schedule a consultation or learn more about our specific AVL solutions, please do not hesitate to contact us today.