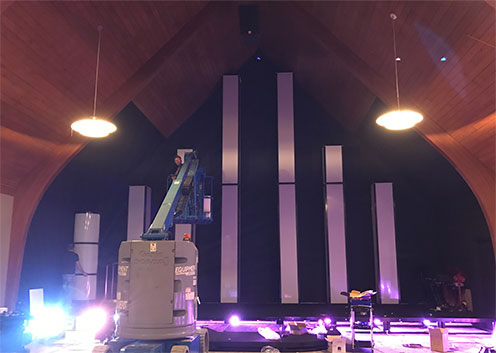 3D Design Solutions
3D design solutions can truly transform any given space into something special and eye-catching. This is especially important for theaters, performance centers, and houses of worship, as the 3D setup can completely change the audience's perspective. Here at 4Stage, we understand that you are looking for the most advanced 3D design services in the industry. As the Dallas-Fort Worth area's premier AVL company for more than 20 years, we have helped countless clients find the right solutions for their specific needs. We know that every single client is different from the next, which is why we are dedicated to taking the time to get to know you and grasp your vision. When it comes to implementing 3D design installations, the world is truly your oyster.
Our designers offer some of the most advanced 3D render services in the industry. While many organizations stop at audio, video, and lighting solutions, we believe 3D designs take a building, venue, or other space to the next level. Why spend so much time in front of house solutions without having a conceptual idea of how your space will look? Our Dallas 3D design render services give you the opportunity to see what the finished project will look like. The realistic aspect of this service is undeniable and just one of the ways 4Stage is different from the rest. The idea of designing a realistic 3D render is to merge multiple installations, allowing the project to be presented to certain people to get financial approval (Board of Directors, CFO, Managers). The saying of "an image can say more than a thousand words" is a reality when it comes to explaining your dream installation.
About Our 3D Design Solutions
Whether you are trying to convince your financial director to approve your AVL design needs or want to show your corporate board what your vision will look like, our 3D design services can get the job done. Here is a look at some of the 3D render solutions we offer to clients throughout the Dallas-Fort Worth area and beyond: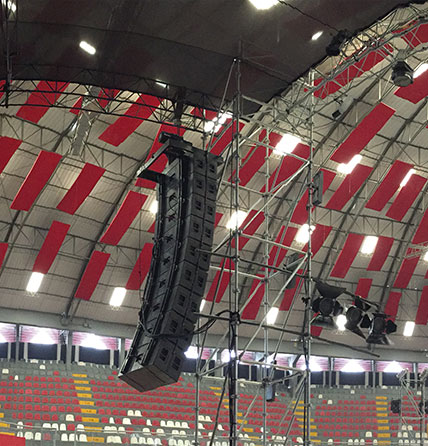 Conceptual Design
Lighting Balance
3D Multiple Angles Presentation
Site Visit and Measurements
Custom Furniture/Stage Design
Please keep in mind this is a short list of the 3D design services we offer to clients. If you have questions about a specific service or are curious about our 3D solutions in general, please do not hesitate to give us a call and schedule a consultation. 4Stage has been serving the Dallas-Fort Worth community for nearly 20 years, putting us at the forefront of the AVL movement. We know there are numerous AVL companies in the area and we respect your right to "shop around". However, 4Stage's unwavering commitment to client satisfaction is unparalleled. We strive to go above and beyond and offer all of our clients AVL solutions they can count on. Communication is of the utmost importance to us and we will do everything we can do ensure you have a full understanding of the services you will be receiving. With the help of our 3D render services, we are able to truly give our clients a unique experience they can share with their peers and board members.