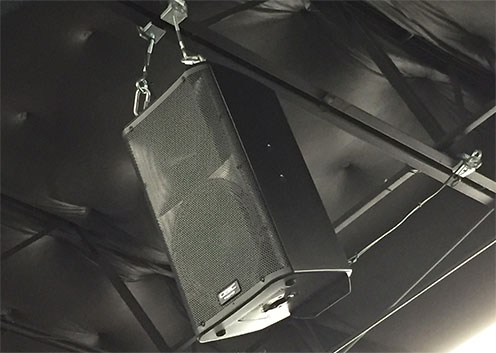 Audio System Design and Installation
4Stage is dedicated to offering our clients a wide range of audio solutions they can count on. When it comes to audio systems, we strongly believe some components are better than others, and we only use the best. With this, we know you have a choice when it comes to the AVL company you use and we would be honored to be your solution provider. Regardless of the size of audio project you are needing, 4Stage has your back. The last thing we want is for you to feel overwhelmed by the amount of options and companies out there. This is why we are considered the Dallas-Fort Worth area's premier audio, video, and lighting design company. We have the expertise necessary to address your audio needs and come up with a system design that is in line with your space and location.
While creating a solution for all audio needs, we are up to date with the most professional/user-friendly equipment on the market. We are constantly doing research and finding various audio systems and designs that are innovative, easy-to-use, and advanced technologically. With the support of more than 12 worldwide recognized audio brands as our vendors, we are the best option for you when thinking about making "the switch".
About Our Audio System Solutions
Quality and performance are of the utmost importance when it comes to audio systems. It is imperative that organizations and companies across various industries invest in a high quality audio system in order to meet the demands of their business and clients. Here now is a look at some of the audio services we offer at 4Stage: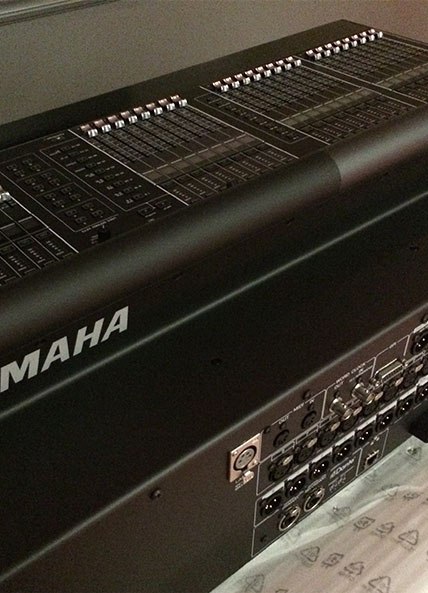 Audio System/ Network Design
Main PA Setup
Speakers Installation
Smaart Acoustics diagnosis/treatment
Audio Console and Stage Box (Analog/Digital)  
Audio Digital Distribution thru multiple venues 
Multitrack Recording Setup
Podcast and Audio production
Surround 5.1/.2 System setup for Theaters 
Ambient Sound System for commercial buildings
Sound Proof Chamber installation for Voice Over Recordings
If you would like to learn more about any of the specific services listed above or have another question about our audio system design and installation services, please do not hesitate to contact us. Regardless of what industry you are in or the environment you are working with, we will help you find the right audio system solutions that will create powerful, clear, and reliable sound. From performance audio systems to distributed audio systems and recording audio systems, we have all your needs covered.