IINDUSTRIES WE SERVE
4Stage is the leading Dallas-Fort Worth audio, video, and lighting company with a commitment to providing high quality customer service to clients across a wide range of industries. At 4Stage, we are dedicated to providing services to the best of our partners in the AVL industry. With in-depth knowledge and an extensive client base, we know how important it is for you to feel confident about who you partner with. Over the years we have worked hard to build a strong client base across various industries, including: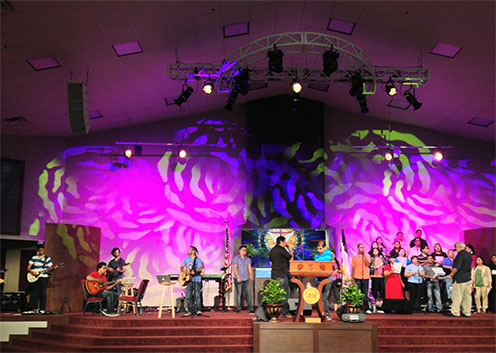 What sets us apart from the rest? Not only do we understand that our client's needs vary, but we pride ourselves on excellent communication and awesome customer service tailored to you. We have been known as one of the premier companies in the AVL Integration World for more than 20 years and believe in going above and beyond for each and every client. We are proud to be the only company in the southwest United States that provides turnkey installation services, for one. If you are looking to start with a 3D design followed by an installation, we are here for you. Our knowledgeable, outgoing, and friendly team will be with you throughout every step of the process, no matter what the job is.
We are here to talk over your project at length, and then move on to staff training and installation and setup for any production or environment. Our technicians and inventory make us the #1 choice for any size install- hands down. Whether you are a church, local school, dentist office, corporate building, restaurant, or anything in between, we can get the job done in a timely and efficient manner.
The 4Stage Difference
We understand you have a choice when it comes to which AVL company you decide to work with, and we know you won't be disappointed by choosing 4Stage. As veterans of the AVL industry, we have worked with clients across all industries on everything from smaller installation projects to more detailed projects for mega churches. With nearly 20 years of experience in audio, video, and lighting, we are committed to ensuring you get what you came for. Thanks to our large client base and dedication to high quality customer service, we have successfully headed projects in various engaging environments for clients of all different sizes and scope.
From the initial consultation to the design and installation, 4Stage will be by your side and listen to your needs. We create AVL installations that will not only wow and impress your team and event attendees, but leave others asking who you partnered with. If you are in one of the industries listed above and would like to learn more about our competitive services, please do not hesitate to contact 4Stage today. We are dedicated to developing and designing installations you will be proud of. 4Stage truly is the whole package. Please give us a call today to learn more about our AVL services for those throughout the DFW area.