Lighting Design and Installation
4Stage offers a wide range of reliable, cutting-edge lighting design and installation solutions for clients across a wide range of industries. Whether you are looking to upgrade your interior lighting system or thinking about investing in architectural-grade premium lighting fixtures, look no further than 4Stage. With more than 20 years combined experience in the field and serving clients throughout the Dallas-Fort Worth area, we are your go-to for lighting design and installation. We have worked with clients across all different industries, helping them find the right design solutions for their specific space and needs.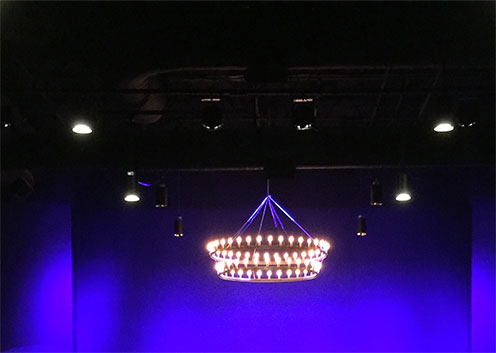 Our lighting team has one thing in mind: To take the difficult part out of lighting. For many years people have been discouraged from investing in a good lighting setup because of the complicated nature. At 4Stage, we strive to take that complex aspect out of it. We will work closely with you to ensure we are on the same page and understand your vision and lighting needs. Whether you are in the market for unique lighting for your church or architectural lighting for your commercial building, look no further than 4Stage. The myth of lighting being just for "pros" is over. From having the ability to change your entire lighting show from the palm of your hand to the most advanced controlling software, 4Stage ensures it can be as easy as one click. In the AVL industry a good lighting setup is our "eye candy". Here is a look at our various lighting design and installation solutions: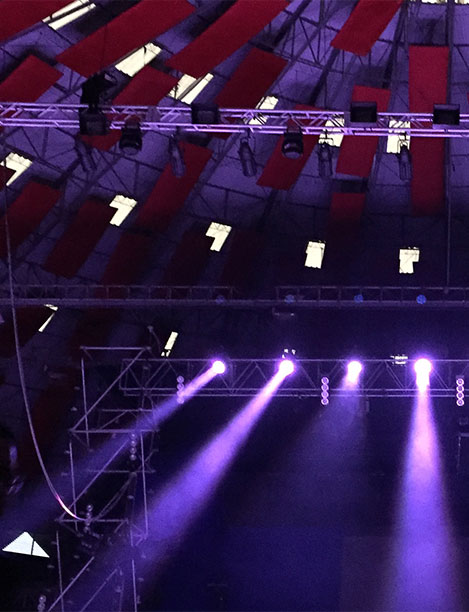 Lighting Plot/Schematic Design
Full DMX Wireless Control Solutions 
DMX Patching/Addressing
Professional Lighting (Moving Lights) Installation/Programing
Pro Lighting Controllers Installation/Programing/Certified Training
Architectural Accent Lighting
Commercial Grade Lighting
Outdoor IP84 Rated lighting Fixtures Installation/Programing
Pendant Light Fixtures with Full RGBAW
Theatrical/Television Lighting 
Please keep in mind this is an overview of our lighting solutions. To learn more or if you have specific questions about lighting, please contact 4Stage today. We are committed to working closely with each of our clients and tailoring our services to their needs.
The 4Stage Difference
Good lighting design serves many purposes and can transform a space in the blink of an eye. There are many different examples of how integrated lighting systems change a space and take it to the next level. Here at 4Stage, we strive to help our clients understand their options and find the right design solutions for their needs. As you can see, we offer a wide range of indoor and outdoor lighting solutions, allowing you to customize your space.
If you are interested in learning more about our Dallas-Fort Worth lighting solutions, please do not hesitate to contact us and schedule a consultation! Our extensive experience in the AVL industry combined with our commitment to high quality customer service and going above and beyond for each client are just a few reasons we are considered DFW's premier AVL company.