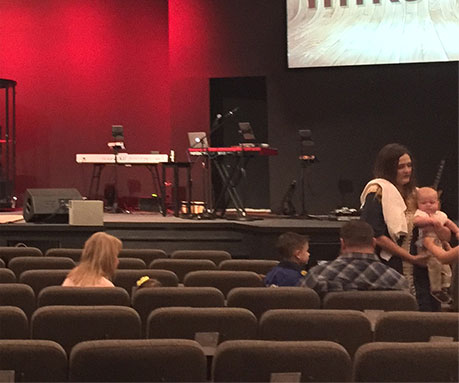 Stage Scenic Designs
The stage of any given venue is an important element that must not be underestimated. In order to truly transform a space and draw the audience in, the stage must be perfect. 4Stage offers a wide range of stage rigging and scenic design services, all of which aim to address your needs. We understand how important it is to get the stage right, regardless of the setting. This is why we believe in having the best designers on hand to help turn your vision into a reality. Whether you run a theater, other performance venue, church, or need a stage in your professional building, we are here for all your stage rigging and scenic design needs. Stage rigging, curtains design, and full AVL integration are absolutely imperative to the overall success of your operation.
With more than 20 years of experience in the audio, video, and lighting design industry, we understand what works and what doesn't. Many organizations make the mistake of using the same stage rigging and curtains design performance after performance. We are here to change that. The entire 4Stage team is dedicated to offering reliable, wow-worthy AVL solutions, including stage rigging and scenic designs. Our unparalleled customer service and attention to detail are just a couple of the ways we set ourselves apart from the competition.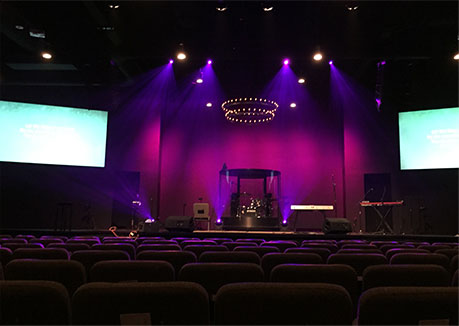 About Our Stage Scenic Designs
Stage settings and scenics are important elements for the esthetics of any event venue, from churches to corporate environment. What platform you stand on matters, and we aren't just talking about in politics. In order to truly get your message across and ensure there are no questions about where you stand, you must have the stage and setting to back you up. Here at 4Stage, we understand that and will do everything in our power to help you customize your platform to your needs. We know how challenging it can be to turn your vision into a reality, but we can get the job done in the blink of an eye.
Here is a look at some of our stage rigging and scenic services:
Custom Platform Design
Standard Size Platform for Choir Risers/Camera Risers
Scenic Walls/Columns for Event Decorations
Custom Size Steps
Custom Lobby and Reception
Please remember this is just a short list of the stage and scenic service solutions we provide. We strive to work closely with each and every one of our clients to better understand their vision and turn it into a reality. When it comes to your stage, we know how important it is to get every little detail right. With more than 20 years combined experience in the AVL industry, 4Stage is your go-to Dallas-Fort Worth AVL company. We perform all services in house, meaning we do not use subcontractors like many other AVL companies. To learn more about our staging design solutions for clients in the Dallas-Fort Worth area and beyond, please contact 4Stage today.